Are you enjoying the Olympics? I do!
Every time I watch them compete, I get so impressed.
We all know they are the top athletes in the world and they are,of course, great with what they do!!
What impresses me is that I can see & feel they overcome their pressure and fear, just get out there and do their best. So inspiring!!!
Anyways I'm not a sport girl, so you won't see me compete in anything,
but I do love what I do- which is to grab my paint brush and do my best :)
I just finished this desk and I'm pretty happy with how it turned out.
I really loved that desk and was hoping to find a similar one again.
........and I did!
This is before. (for the Duck Egg Desk but it's the same kind anyways..)
And this is the after of Paris Grey & Old white.
A little bit of fun inside :)
This crackle happened naturally! Isn't it cool??
Oh I'll show you the Duck Egg one I did a while ago as well :)
See? Exactly the same but different looks :)
If there's another one,I don't mind getting a third one for sure!!
Thanks for stopping by!!

YAY!!
This desk is featured at:
Thank you Deborah!!! :)
&
Thank you Sharon!!
&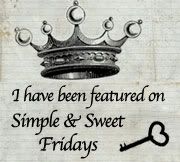 Thank you Jody!!